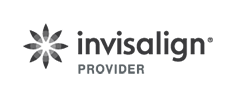 At Fox Invisalign & Braces, we are proud to offer highly successful treatments to our patients. Dr. Donald Fox has been a certified provider of Invisalign for 30 years. He was actually one of the first orthodontists to use Invisalign! If you're looking for a high success rate and an extremely experienced Fort Lauderdale Invisalign orthodontist, look no further than Dr. Fox at Fox Invisalign & Braces.
There are a few reasons why patients may prefer Invisalign over traditional braces.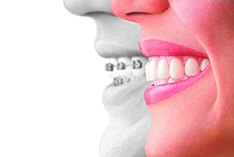 Removable
Invisible
Less bulky
More comfortable
Make teeth less tender than traditional braces
Easier to keep up with good oral hygiene
Your Invisalign Treatment
For the best smile in the shortest amount of time, it is imperative you do not cheat with your Invisalign trays. The trays must be worn 22 hours or more a day in order for treatment to be successful. Just like traditional braces, the trays are tools to place pressure on your teeth. The pressure tells the cells in the bone to soften the bone so that the teeth can move. This process does not do well when the pressure on the teeth is not constant over a 22-hour period.
You'll also need to visit one of our Fort Lauderdale area offices every five to six weeks for 30-minute appointments. It is important that you show up to these appointments, otherwise treatment might take longer. For your convenience, we offer the option to do some of these appointments through Whatsapp or FaceTime.
Dr. Fox knows what can be done with braces versus Invisalign and he'll share that information with you so you can make the right decision on which treatment to use to get the results you are looking for. With more than 30 years of experience with Invisalign, Dr. Fox knows some techniques to use first before trying out Invisalign as well. He is open and honest about the treatment he believes will work best for you.
Are you unhappy with your smile and want to learn more about traditional braces or Invisalign and which may work best for you? Contact one of our offices today. Dr. Fox has eight convenient Florida locations: South Ft. Lauderdale, Davie, Hollywood Beach, Sunrise, Hollywood, Delray Beach, and Lighthouse Point. We are more than happy to address any questions or concerns!